Treatments
The MD-Codes™ 8-point Lift
One of the key signs of ageing in our faces is loss of volume, especially around the cheek, chin, jawline, and jowl areas. This loss of volume can lead to a deepening of the nasolabial lines (nose-to-mouth lines), and the marionette lines (lines from the corners of the mouth towards the chin). There are now well-recognised non-surgical approaches to correcting these issues, such as the 8-point MD Codes Lift.
The 8-point lift uses dermal fillers developed by surgeon Mauricio de Maio, who is the innovator of this injection strategy.
The technique using the application of the MD codes involves a comprehensive facial aesthetic analysis followed by a well-considered treatment plan in order to satisfy the client's aims and aesthetic treatment goals. The 8-point lift gives structure to the mid and lower face in order to create a more youthful and refreshed appearance.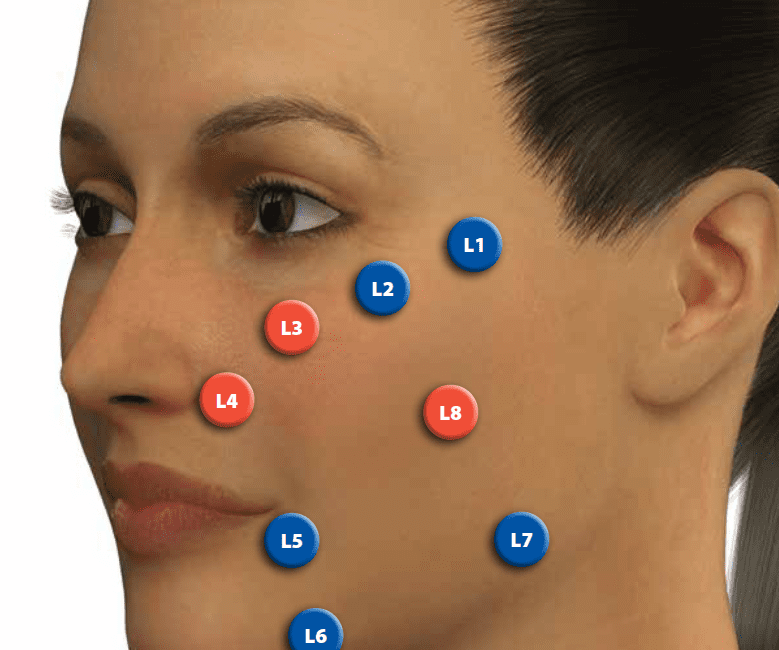 At a glance
Treatment Time
45 minutes
Treatment Anaesthesia
Topical Anaesthetic Cream
Treatment Downtime
Minimal
Treatment Frequency
Results last 8-12 months
Treatment Results
A complete natural 'lifted', refreshed appearance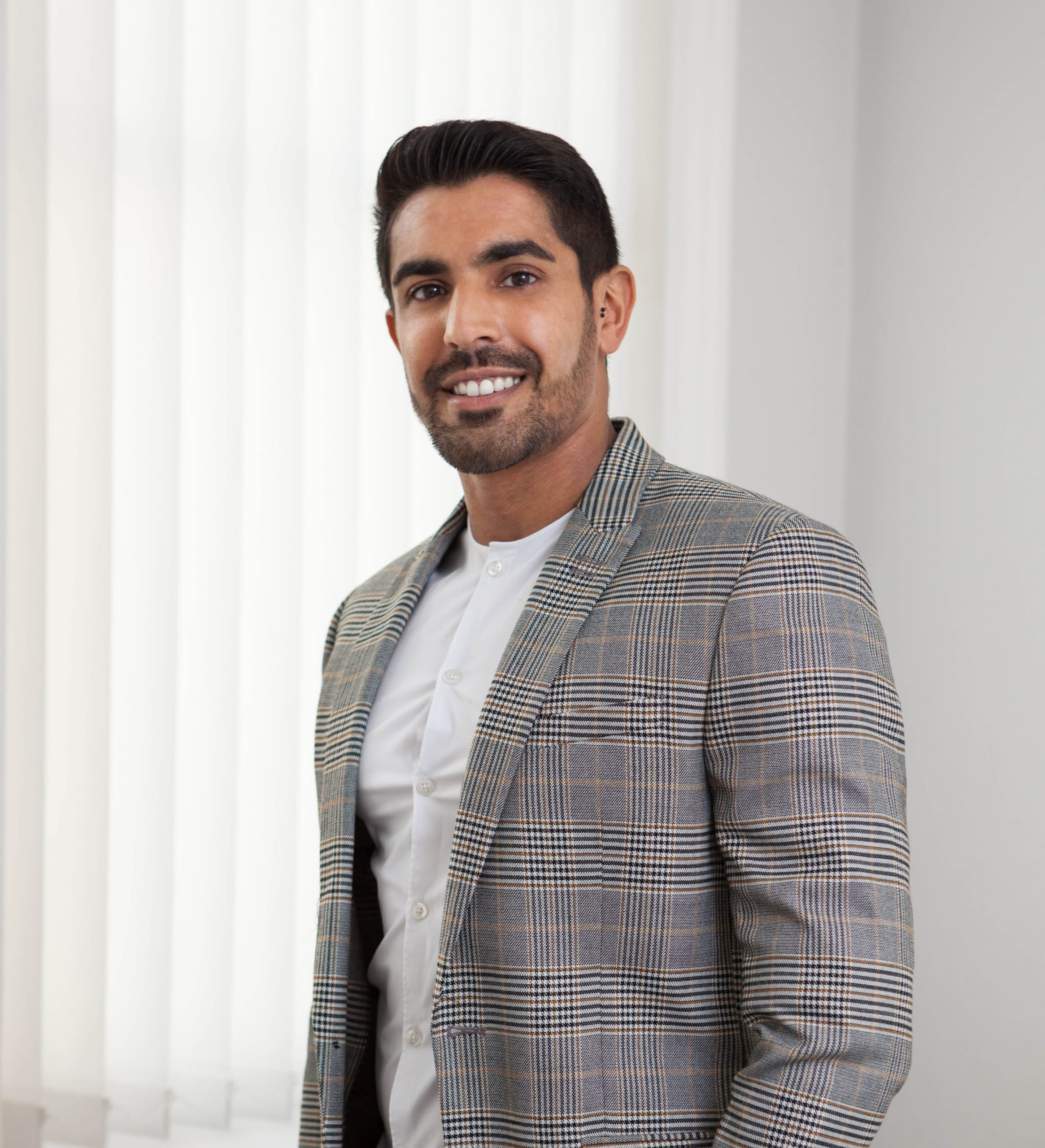 Treatment
Frequently asked questions
Which areas does the 8-point lift address?
The 8-point lift covers specific facial points to address issues in the following areas:
Cheeks
Tear-Trough
Nose-to-mouth lines
Corners of the mouth & marionette
Jowls
Jawline
Lower-cheeks
Volume loss around the tragus area
Will there be any downtime?
Downtime with this treatment is very minimal. Although bruising and swelling can occur with most treatments, we aim to completely minimise or alleviate this by using a cannula wherever possible.
How much does it cost?
Typically, the 8-point facelift requires 2-3 syringes of Juvederm Vycross range fillers, this is the best dermal filler range currently available on the market in terms of chemical and physical properties.
1 Syringe (1mL)  – £280
2 Syringes (2mL) – £530
3 syringes (3mL) – £780
Testimonials
What our patients say...
Dr Shaan didn't rush and not only took his time to explain what and how certain results could be achieved but also strived to delivered a lip's shape that it was just perfect. He is highly skilled and even treated an area on my lips that I wasn't even aware it could be performed and it completely changed the general look of my lips.
Lip Fillers
Dr. Shaan at Āatma Aesthetics did a great job of my Profhilo. It's important to get the Profhilo into the right depth in the skin or it's just wasted. I can see the results already and my fine lines are reduced. Good to find a great Dr. who knows what he's doing.
Profhilo
My experience at Āatma Aesthetics from beginning to end was by far over 5 stars.
Lip Fillers
If I could give another star I would! If you are looking for a professional service and to have peace of mind when you do your treatment this is definitely the place. Dr. Shaan was super attentive and explained everything in detail. We will definitely be coming back and I already recommended to some family and friends!!
Great Service
Shaan developed a personalised medical grade skincare routine for me to deal with my recently developed acne. It's only been 3 days and I've already noticed a big difference using ZO products. I highly recommend Āatma Aesthetics for a seamless, professional and bespoke experience.
Skincare
Dr. Shaan Patel is a perfectionist. I had 4mls of filler to give me back my cheeks and to remove my Nasolabial folds. I also had the 2 treatments of Profhilo. Was very impressed with my cheeks and removal of nasalabial folds.
Facial Fillers
Always happy to be attended by Dr, Shaan. Extremely professional, charismatic, attentive to details, and very efficient. You know you can trust him!
Trust