Treatments
Chemical Peels by Skinceuticals
Discover the Power of Transformation with Skinceuticals Micropeel 20 & 30
Rediscover the youthful glow and radiance of your skin with our revolutionary Skinceuticals Micropeel 20 and Micropeel 30. These scientifically advanced solutions are designed to take your skincare routine to the next level by promoting cellular turnover and revealing a brighter, smoother, and more refined complexion.
Skinceuticals Micropeel 20: Start Your Journey to Radiant Skin
The Skinceuticals Micropeel 20 is an excellent choice for those who are new to chemical peels or have sensitive skin. With a 20% concentration of glycolic acid, this peel provides a gentle yet effective exfoliation that helps to enhance the skin's texture and tone without causing significant irritation.
It is also ideal for those who are looking to address mild skin concerns such as dullness, uneven skin tone, or fine lines. With its ability to stimulate cellular turnover, the Micropeel 20 can bring about visible improvements to your skin's health and appearance, offering a fresh, revitalised complexion.
Skinceuticals Micropeel 30: For the Seasoned Skincare Enthusiast
The Skinceuticals Micropeel 30, on the other hand, is a more potent formulation. With 30% glycolic acid, it offers a more intensive level of exfoliation. This makes it a great choice for those who have more pronounced skin concerns such as significant signs of aging, hyperpigmentation, acne scars, or stubborn texture issues.
It is also a suitable step-up for those who have already used the Micropeel 20 and are looking for more dramatic results. However, due to its strength, it's recommended for individuals who are more accustomed to chemical peels or have more resilient skin.
Both the Micropeel 20 and Micropeel 30 are part of a progressive skincare approach. Starting with Micropeel 20 allows your skin to acclimate to the glycolic acid before moving on to the stronger Micropeel 30. This way, you can enhance the effectiveness of the peels while minimising potential skin irritation.
Each peel treatment begins with a double cleanse and tone, and ends with the application of C E Ferulic Vitamin C, a Phyto Corrective calming masque, a Corrective Moisturiser and an SPF 50.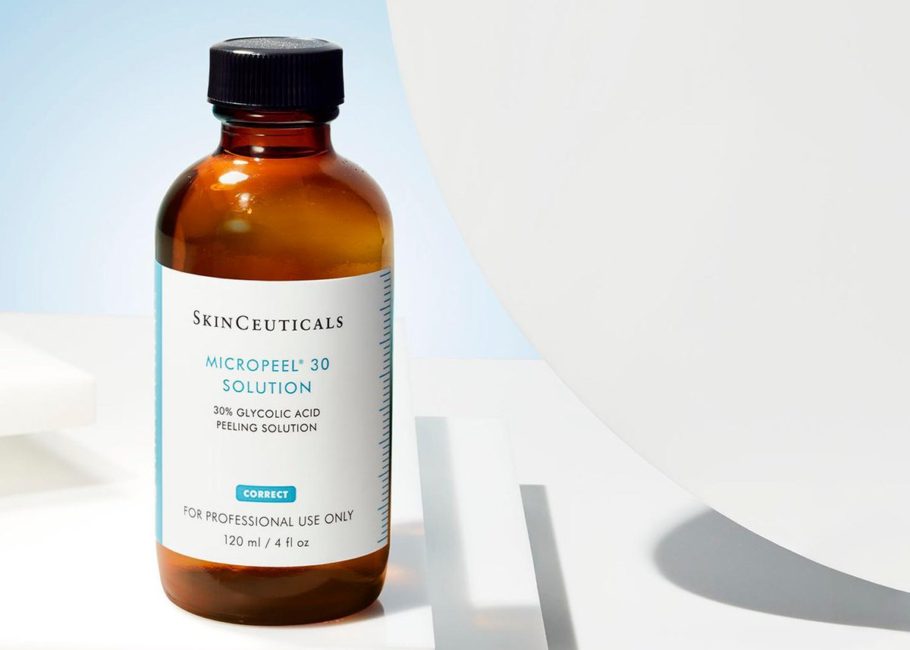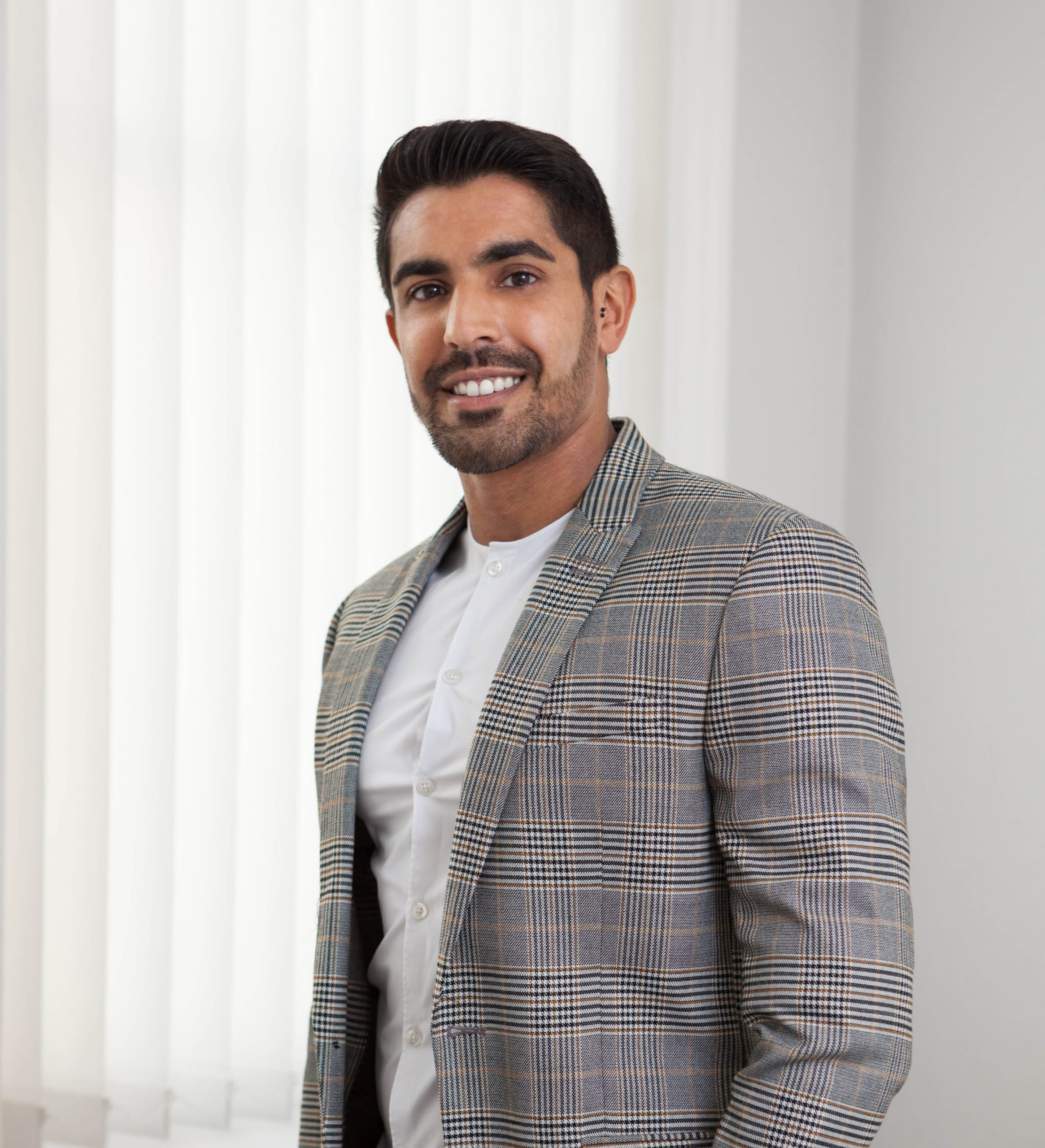 Treatment
Frequently asked questions
What is the Skinceuticals Micropeel 20?
The Skinceuticals Micropeel 20 is a chemical peel solution that contains 20% glycolic acid. It is designed to gently exfoliate the skin, stimulate cellular turnover, and enhance skin texture and tone. It's ideal for beginners or those with sensitive skin.
What is the Skinceuticals Micropeel 30?
The Skinceuticals Micropeel 30 is a stronger chemical peel solution with 30% glycolic acid. It provides a deeper level of exfoliation, designed to tackle more prominent skin issues such as signs of aging, hyperpigmentation, and acne scars.
How should I choose between the Micropeel 20 and Micropeel 30?
Your choice depends on your skin's sensitivity and your previous experience with chemical peels. If you are new to peels or have sensitive skin, start with the Micropeel 20. If you have more resilient skin or are experienced with peels, the Micropeel 30 might be a better choice.
Can I use the Micropeel 20 or Micropeel 30 at home?
Both peels are professional-grade products and should ideally be administered by a skincare professional to ensure safe and effective use. Consult your dermatologist or aesthetician before incorporating these products into your home skincare routine.
How often should I use the Micropeel 20 or Micropeel 30?
The frequency depends on your skin's tolerance and the recommendations of your skincare professional. Typically, a chemical peel is performed every 4-6 weeks, but this can vary based on individual skin needs and responses.
Will there be any side effects or downtime after using these peels?
Some individuals may experience redness, sensitivity, or mild flaking after using these peels. This is a normal part of the skin's healing and rejuvenation process. However, most people can resume their normal activities immediately after the peel. It's important to protect your skin from the sun after a peel as your skin may be more sensitive to sunlight.
Can I use the Micropeel 20 or Micropeel 30 if I have sensitive skin?
While the Micropeel 20 is formulated to be gentle even on sensitive skin, everyone's skin responds differently. If you have sensitive skin, it is highly recommended to consult with a skincare professional before using these products.
Testimonials
What our patients say...
Shaan developed a personalised medical grade skincare routine for me to deal with my recently developed acne. It's only been 3 days and I've already noticed a big difference using ZO products. I highly recommend Āatma Aesthetics for a seamless, professional and bespoke experience.
Skincare
If I could give another star I would! If you are looking for a professional service and to have peace of mind when you do your treatment this is definitely the place. Dr. Shaan was super attentive and explained everything in detail. We will definitely be coming back and I already recommended to some family and friends!!
Great Service
My experience at Āatma Aesthetics from beginning to end was by far over 5 stars.
Lip Fillers
Dr. Shaan at Āatma Aesthetics did a great job of my Profhilo. It's important to get the Profhilo into the right depth in the skin or it's just wasted. I can see the results already and my fine lines are reduced. Good to find a great Dr. who knows what he's doing.
Profhilo
Dr. Shaan Patel is a perfectionist. I had 4mls of filler to give me back my cheeks and to remove my Nasolabial folds. I also had the 2 treatments of Profhilo. Was very impressed with my cheeks and removal of nasalabial folds.
Facial Fillers
Always happy to be attended by Dr, Shaan. Extremely professional, charismatic, attentive to details, and very efficient. You know you can trust him!
Trust
Dr Shaan didn't rush and not only took his time to explain what and how certain results could be achieved but also strived to delivered a lip's shape that it was just perfect. He is highly skilled and even treated an area on my lips that I wasn't even aware it could be performed and it completely changed the general look of my lips.
Lip Fillers