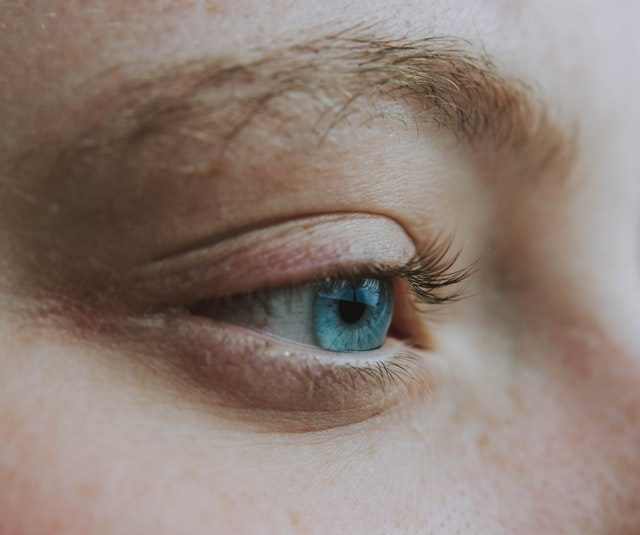 Under-eye circles are often associated with tiredness, and it's easy to think that they'll go away once you've had a good night's sleep.
Whilst this can be true, dark circles can also be a result of:
Ageing – when thinning skin makes the blood vessels beneath the skin more visible,
Genetics – if a person's natural skin tone is darker or more olive-coloured,
Dehydration – skin and tissues that lack hydration can become dull and the eyes can become sunken,
Allergies – the release of histamines in response to an allergic reaction can cause the blood vessels to dilate, becoming more noticeable as they near the skin's surface.
In many cases, under-eye circles can be remedied through certain lifestyle habits, such as drinking plenty of water each day and ensuring the quality and quantity of your sleep is good. However, you can also take care of your eyes at the same time as you take care of your skin; including the application of suitable eye creams and lotions as part of your regular skin care routine.
There are many products available on the market, both on the high street and in aesthetics clinics such as Āatma Aesthetics on Harley Street in London, where Dr. Shaan stocks the ZO Skin Health range of products – prescription only products that are available following a consultation. Āatma Aesthetics shares the beliefs that ZO promotes, regarding eye care as an important part of your overall skin care regime. Their range of eye care includes the following:
Intense Eye Creme – this product is an emollient eye cream that is great for improving the texture and elasticity of the delicate skin around the eye. The active ingredients help to boost hydration and the production of collagen, as well as to help even the tone of the skin. In addition to reducing the look of dark circles, ZO's Intense Eye Creme can also soften lines, wrinkles and puffiness.
Eye Brightening Creme – this lightweight cream is focused on addressing the effects of ageing around the eyes. The appearance of dark circles and puffiness can be reduced as vitamin A and hyaluronic acid work to increase collagen and enhance the hydration of the skin. Tighter, brighter skin leads to a smoother texture and a more even tone.
Growth factor eye serum – a more powerful product, this serum targets the deeper signs of ageing. Improving the density of the skin, leads to smoother, plumper appearance; addressing more profound lines and wrinkles. When it comes to dark circles, the extra volume can decrease any developing hollows and subsequent shadowing.
Rejuvenating the upper part of your face can often have a noticeable effect on your overall appearance. So, when you're thinking of your skin care, don't forget about your eyes.
Back to blog