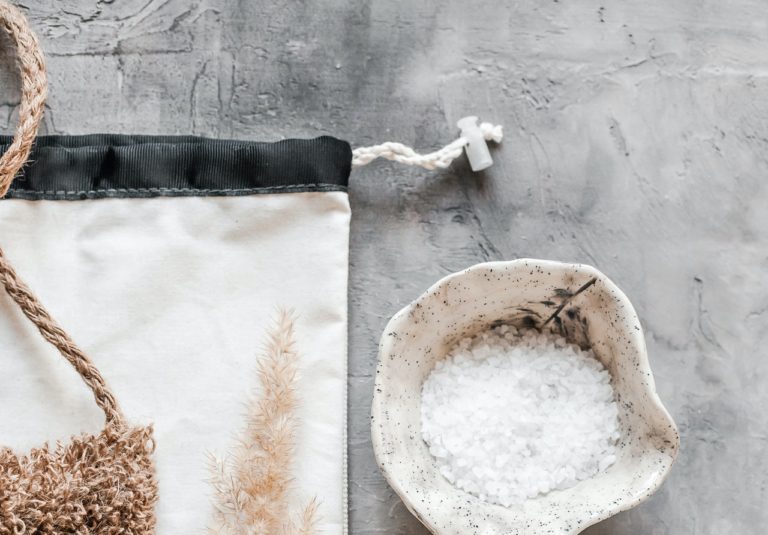 'Climate change' are two words that are on everyone's lips at the moment as the effects of global warming are becoming more and more apparent. It's clear that drastic action needs to happen now and it's up to our generation to make an impact for generations to come. We're sure that many of you have already taken steps to ensure you're being kinder to the planet; from recycling and reducing your use of plastic, to eating less meat and leaving the car at home more often.
However, this situation needs a collective response. Because of the understanding of their consumers, many companies are also starting to do their bit by making ethical changes to their products and services.
Something that has recently sparked an interest with us here at Āatma Aesthetics in London, is eco-friendly skincare – sustainable products that meet the needs of your skin whilst leaving less of an impact on the environment.
Switching to organic products and produce has been a trend for some years now, as it was felt that they were kinder to us and the environment. Sustainable products goes one step further, not just looking at the product and it's ingredients, but also by considering it's packaging, production methods, where ingredients are sourced and animal welfare. All of these factors need to be considered to be able to call a product truly 'sustainable' and if a product meets this criteria, they will display the right logos' including: Fair Trade, The Rainforest Alliance, Cruelty Free and Certified Vegan to name a few.
As we become wiser to the changes that are needed within our daily lives, the beauty and aesthetics industries find that eco-friendly skincare is growing in popularity and many product ranges have popped up on the market. At Āatma Aesthetics we trust in Medical Grads Skincare. Skinceuticals is one of the skincare giants in the aesthetics industry and their prescription only products are also taking a sustainable route. Eco-conscious decisions have been taken to greatly reduce their carbon footprint, and our patients will find that much of their packaging is recyclable. Skinceuticals are working towards becoming 100% recyclable and they are proud that their delivery packaging uses non-plastic boxes, tissue paper and plant-based styrofoam. Skinceuticals has many different ranges within the brand – including Pure Obagi – all of which use natural ingredients, and some products are also vegan-friendly.
Āatma Aesthetics offers expert skincare advice during a thorough consultation, and our very own Dr. Shaan is extremely knowledgeable about Skinceuticals products. He can give you advice about the best products to use for your specific skin type, as well as information about their sustainability. Great products should be coupled with a great routine and Dr. Shaan will tell you the importance of regular cleansing, toning, exfoliation and moisturisation. This daily regime can also take a more eco-friendly direction. As well as choosing sustainable products (including swapping to solid bars of soap or shampoo) you can use reusable make-up pads instead of single-use wipes, recycle as much packaging as possible or choose one that's refillable, and use less water.
Āatma Aesthetics is doing their bit to help save the planet, and we hope this blog has given you some tips on how to up your game in the fight against climate change. For a more in-depth discussion on caring for your skin sustainably, contact the clinic today!
Back to blog