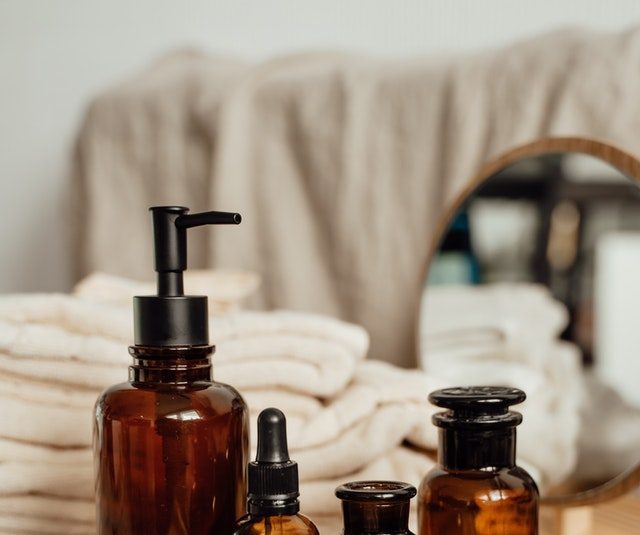 There are many, many different skin care products available to purchase either off the shelf, over-the-counter or following a consultation at an aesthetic clinic.
These products are produced by a huge range of companies all of which aim to address a plethora of concerns, including: the effects of ageing, dry skin, oily skin and acne prone skin, to name just a few. When selecting a cream, lotion or serum, it is beneficial to ensure the product is suitable for your particular skin type, so that you get the right results.
Āatma Aesthetics in London is an aesthetic clinic that stocks a reputable brand of medical grade skin care, and will always recommend using these products as the best way to care for your complexion.
THE BENEFITS OF MEDICAL GRADE SKIN CARE
Medical grade skin care is backed by science and is usually formulated by an expert team of physicians, dermatologists and other skin care professionals.
The ingredients contained in these products are of a very high quality and will often be present in a higher concentration than those that you can pick up in-store.
Medical grade skin care products are recommended according to your individual skin type and are tailored to meet your concerns and individual needs.
Products are prescribed by a doctor or another medical professional on the basis of your concerns, with dosage and application provided under the guidance of your prescriber.
Medical grade skin care products are designed to absorb deeper into the skin, reaching the middle layers of the dermis for greater impact.
MEDICAL GRADE V'S OFF-THE-SHELF
Skin care products that are available to pick up yourself while out shopping can be great – if you're using the right product. You will need to be sure that you really know the type of skin that you have, in order to ensure that the product(s) you intend to use will work effectively and achieve the results you desire.
The ingredients contained in off-the-shelf products are targeted at a generic audience, and may be of a concentration that for some people, is not strong enough to tackle the concern at the depth that is required.
Your skin care needs can also change for a number of reasons, whether that is due to the change in season, or the specific time in your life. This will mean that the products you choose may also need to change accordingly, which you will need to be able to identify for yourself.
With medical grade skin care, you can feel reassured that a trained professional has the knowledge to help you care for your skin in the best possible way; giving you an appearance that is soft, smooth and radiant. The cost of these products can often be more than you expect to pay in the shops. However, many people find that they use less, so it tends to last longer.
MEDICAL GRADE SKIN CARE AT AATMA AESTHETICS
Skinceuticals and Dermalogica  are Āatma Aesthetics preferred brand of products. Dr. Shaan will carry out a thorough consultation and in-depth skin analysis before any product is suggested or prescribed. He will use his expertise not only to recommend the most suitable products for you, but also how and when to apply them. With Āatma Aesthetics you will be entering into a comprehensive skin care program that gives you the best care for your complexion, now and for the future.
Back to blog