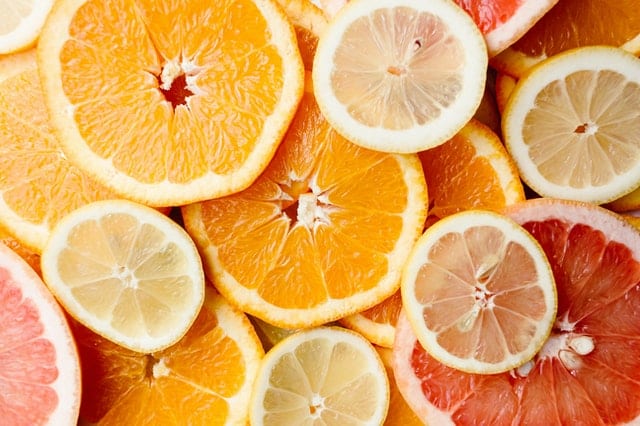 So, what's all the hype with using a Vitamin-C Serum?
If you're looking for some great skincare advice this summer, be sure to visit Āatma Aesthetics at Harley Street in London, where Dr. Shaan can tell you everything you need to know. His expert medical knowledge and individual approach to patient care delivers the right formula for identifying your skin's requirements and recommending the best regimen to help create an incredible-looking you.
Dr. Shaan is a great advocate for combining a healthy lifestyle with best skin skin care products, so that an amazing complexion can be revealed.
You may have heard that vitamin C is a key ingredient that is often included in your favourite skincare products. It is being hailed as possessing fantastic anti-ageing properties, as well as helping to maintain a complexion that is bright in appearance and smooth in texture. Dr. Shaan agrees that vitamin C can be a great addition to skincare products as it can provide many benefits for the skin, and here's why:
Suitable for almost all skin types – it has an excellent safety record, with patients very rarely experiencing an adverse reaction;
Boosts hydration – many skincare products use a derivative of vitamin C, magnesium ascorbyl phosphate, which helps your skin hold on to essential moisture;
Brightens the skin – vitamin C can reduce the appearance of pigmentation and reduce the look of dull skin;
Reduces facial redness – decreases inflammation in the skin for a more evenly toned complexion;
Fades age spots and melasma – vitamin C can help to slow down the production and build up of excess melanin, preventing the formation of darkened patches of skin;
Reduces dark circles – as well as improving hydration around the eyes to help soften lines and wrinkles, vitamin C can alleviate the redness and discoloured appearance of the skin that is synonymous with dark circles;
Increases collagen production – vitamin C can work to help naturally accelerate the production of collagen;
Improves skin laxity – as declining collagen levels also contributes to loose and sagging skin, a boost in collagen can help to tighten and lift the skin;
Protects the skin from sun damage – vitamin C contains an abundance of antioxidants, gifting healthy skin cells with a protective barrier. In addition, vitamin C can enhance cellular turnover, which benefits red and irritated skin by replacing damaged skin cells with healthy new ones;
Enhances skin healing – improved cellular regeneration can also help to accelerate repair and rejuvenation, which positively impacts infection, inflammation and minor scarring.
Dr. Shaan recommends the use of Obagi skincare products, at Āatma Aesthetics. Their range of creams and serums are available to purchase via a prescription from Dr. Shaan, following a thorough skin analysis and consultation. Obagi produces a number of facial serums that have vitamin C contained within their ingredients. Products such as Professional-C serum and Rx C-Clarifying serum can bring out the best in your appearance, for a look that is clearer, brighter and more radiant. Products are tailored to meet your specific needs and are chosen in accordance with your concerns, as well as your individual skin type and tone.
So, if amazing, healthy skin is what you seek, contact Āatma Aesthetics today and ask about how a vitamin C serum can benefit you.
Back to blog