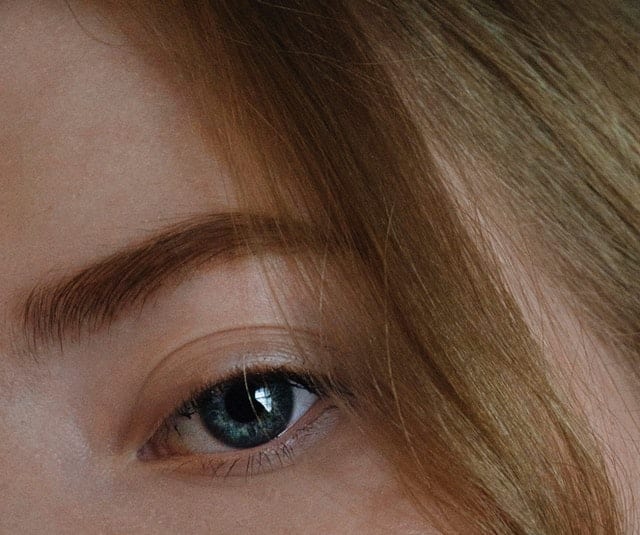 Under eye circles are a common complaint for many adult men and women. They are defined by the appearance of a darkened tone that lies beneath the lower eyelid, and are often accompanied by the swollen or puffy look of eye bags.
There are many different reasons why under eye circles develop, including: ageing, fatigue, allergies, eye strain, dehydration and sun exposure; all of which have an effect on the structure and condition of the skin and the visibility of the underlying blood vessels. For some ethnicities, dark circles under the eyes are an inherited trait that occurs as a part of their natural colouring.
Treating under eye circles is often dependent on what is causing them, and there are many people who look for simple at-home remedies to reduce their look, including:
Applying a cold compress – this can not only be soothing, but can also help to reduce any swelling and shrink blood vessels that have become dilated.
Cold tea bags – when placed on the eyes they can help to increase blood circulation, reduce fluid retention and reduce swelling. This is because tea bags contain caffeine and other antioxidants.
Catching up on sleep – this can reverse the effects of fatigue which can cause the skin to become pale and dark circles to appear more prominent. Sleeping with your head propped up will also help to reduce the build-up of fluid under the eyes from which puffiness can occur.
Applying make-up – many people choose to accept that dark circles are a normal part of ageing and simply choose to cover the condition by using a concealer and other cosmetics.
Although these methods are easy and simple to undertake, it is often the case that they are a quick-fix, short term solution. With aesthetic clinics becoming more widely used, treatments for under eye circles can take a more medical approach. At Āatma Aesthetics in Harley Street, London, they have a range of options available for you.
Dermal fillers can be used on various parts of the face, to help add volume to the area beneath the skin. When addressing the eyes they can fill the hollows that appear under the lower lid, as part of the ageing process. As a result, thin skin is volumized and any shadowing is reduced.
Profhilo is an amazing treatment that improves the overall condition and quality of the skin. When injected to the area beneath the eyes, it helps to remodel the internal structure; hydrating and tightening the skin for a more rejuvenated look.
Skin care should be a daily routine that is undertaken to support the condition of your skin. Āatma Aesthetics recommends the use of Skinceuticals, iS Clinical and Dermalogica skincare products and there are a wide range of creams and serums that are available for you. Each product is tailored to suit your individual skin type and is designed to meet a variety of your personal skin care needs.
By engaging the expertise of an aesthetic doctor – such as Dr. Shaan – an effective, longer-term solution can be reached. The type of treatment option that will most benefit you and your concerns can be determined at a thorough consultation. It is often the case that when you revitalise the eyes, the rest of the face also looks more youthful and alive.
So, if you're looking to eradicate the appearance of your under-eye circles and adopt a more refreshed and rejuvenated look to the upper face, contact Āatma Aesthetics.
Back to blog