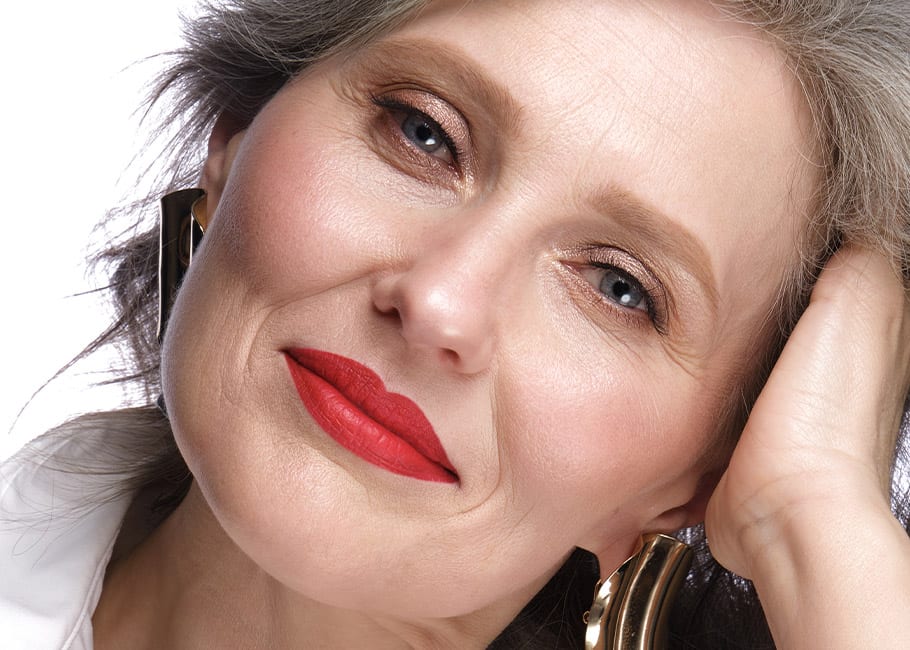 Ageing eyes can often display a few visible conditions, including: wrinkles, eye bags and dark circles. 
As we get older the skin can become weak and is one factor that leads to the development of lines and wrinkles. Crow's feet are the common wrinkles that appear at the sides of the eyes and form as the skin creases when we smile, laugh or squint.
These lines fan outwards from the corner of the eye, often starting off as fine lines that become noticeable only when the face moves. Over time these creases can become permanently visible and more prominent.
Eye bags can often accompany wrinkles under the eye which appears as a puffiness beneath the lower lid. This condition can develop on ageing eyes as the skin and supporting muscles weaken, causing naturally occurring fatty tissue to fall into the lower lid.
This can also lead to the appearance of dark circles as the swelling can cast a shadow beneath the eye. When eye bags are not a contributing factor, dark circles can be the result of thinning skin, allowing the blood vessels in this area to show through.
Anti-wrinkle injections can successfully erase crow's feet around the eyes, as they work to prevent the muscles from over contracting. Quite simply, if the muscles move less, the skin cannot crease and the wrinkle will not form.
By administering cheek fillers the tear trough area (the area beneath the eye) becomes better supported which relieves the appearance of eye bags and any subsequent dark circles. Rejuvenating the eyes can often help to refresh the appearance of the entire face, for a youthful and radiant look.
Book a Consultation
Treatments
Related Treatments