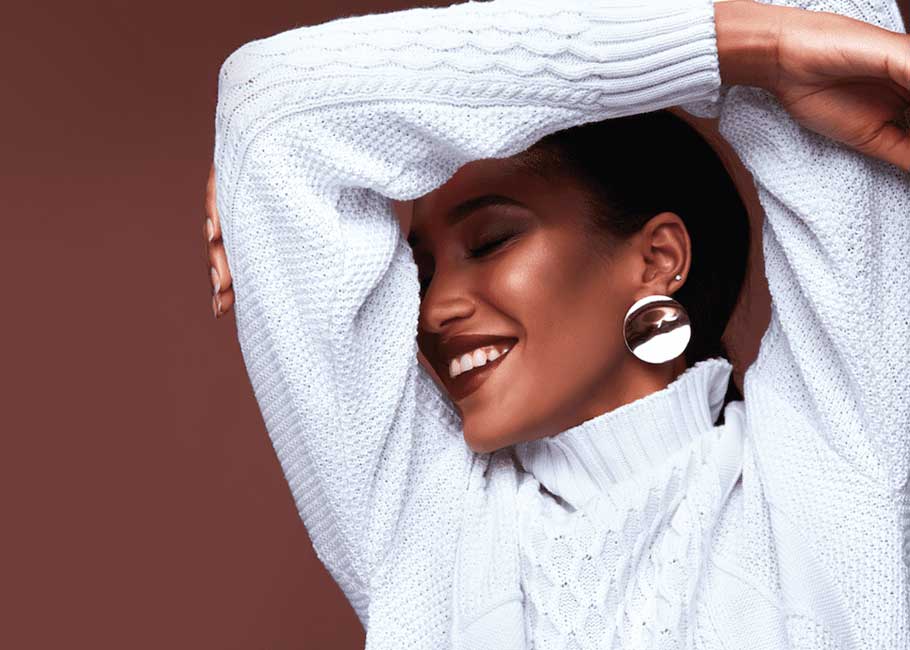 Dark circles are a common condition that can be hereditary or attributed to lifestyle and can affect people of all ages and ethnicities, although progression of this concern can accelerate as a person begins to age or in those with darker complexions.
The skin beneath eyes is much thinner than that of the rest of the face, and as such, the tiny vessels beneath the skin are more prominent, causing a darkened appearance to the under eye area.
Often associated with tiredness, dark circles may also form when the upper eye is puffy from lack of quality sleep, or exhaustion and this can cast a shadow in the hollows beneath the eye leaving a tell tale sign that a person is over tired.
Lifestyle is one of the overwhelming factors contributing to this condition. Be this a lack of sleep, excess stress, smoking, poor nutrition or insufficient hydration.
Additionally, the natural course of ageing also plays a role as when we age the depletion in collagen and elastin in the skin can cause sagging a loss of volume around the eyes whereby the hollows (or tear troughs) become more pronounced.
For many of us, when dark circles become visible, they can cause us to adopt a more aged appearance, and the assumption that we are older than our years.
During your consultation, Dr. Shaan will assess the underlying cause of your dark circles, and will discuss with you any lifestyle changes that you can make to help alleviate the condition. If treatment is required, Dr. Shaan will usually recommend the use of dermal fillers to help add lost volume to the area beneath the eye which acts to disguise the appearance of darkness under the eyes, whilst smoothing the area as a whole helping to make you appear more alert and youthful.
Book a Consultation
Treatments
Related Treatments